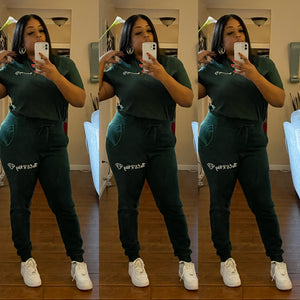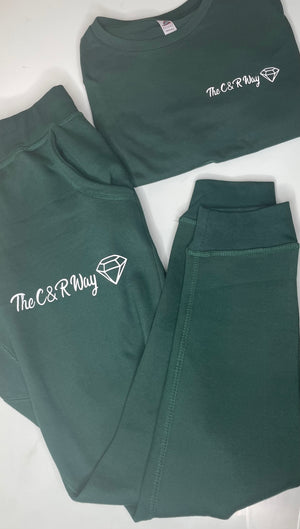 C&R Jogger and T-Shirt Set
C&R is a very versatile brand but our favorite style of clothing is our very own jogger sets!!! We love comfort over everything. Comfy does not have to mean bummy you can still look your best in some sweats, t-shirt and hat!

-Styling Suggestions: This Hunter Green color pairs well with our GG hat and the Good Girl purse.